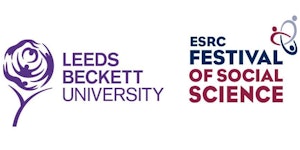 Yesterday I was fortunate to be invited to take part in an ESRC festival of social science event which was organised by CommUNIty campus partnerships at Leeds Beckett University. The theme of the event was 'Gender and Mental health' and the event focused around a 'cafe' style event, in which conversations, over tea and cake (a requisite for all good conversations I would argue) occurred around key themes relating to gender and mental health.
Conversations were divided into topics around Women, Men, LGBTQ, Community and the NHS with the core theme of mental health and gendered understandings being woven into each discussion. A mixed audience, ranging from academics, third sector organisations, the general public, healthcare professionals, those with lived experience of mental health, students and beyond ensured inspiring discussions.
image via: @Gillvolition
As facilitator for conversations around Gender and mental health in relation to the community I was struck by the eloquent ways in which all the participants unpacked the complexities of gender and mental health. For me the take home messages were that rigid definitions, norms and structures around both gender and mental health services can be problematic. The community was viewed by all who shared in the conversations as having an integral part to play in helping to facilitate good mental health and wellbeing that cross cut gender, but also many other facets and classifications of modern social life. A strong sense of community, places/spaces within the community that offer safety for those experiencing mental health issues, and the role of social connection was viewed as central to helping all to achieve good mental wellbeing regardless of diagnoses or life stage. I was struck that the event itself created a community, an interested community, in which it was safe for people to share often highly personal experiences, and in which lay and academic knowledge was viewed with parity.
The event provided a sense of re-fuelling for my academic endeavours, I left feeling that change was and will be possible to ensure that gender is not a negative barrier for mental wellbeing in the future, and that as a university, with our strong partnerships with the third sector and lay audiences, we can be part of that inspiring change within our local community and beyond.
[The conversations from the event were shared on twitter, search for the hastag #GenderMH to read and join in]